On Tuesday's,
A love worth waiting for
, hosts How may we pray for you. As we have been falling to God more and more, opening ourselves and believing that everything that happens is for His reason, I truly believe that we have people praying for us... and I want to pray for them, and you! So what do you need?
Today I am praying for our church, I am praying that God leads more believers to our doors so that we can show them fellowship.
I am praying for my mother, who is experiencing several chronic health conditions, internal bleeding, spinal stenosis, and diabetes to name a few. I am praying that doctors heal her so that she can be a more vibrant and young grandma like she is!
I am praying for our friends, all of them. Whatever they need, God knows, but I am praying that they get what they need.
I am praying for my family, I am praying that whatever God has in store for us, that we can be stewards of his mission. And I'm praying for you.
The last few days I can't help but find myself reciting Psalm 118:24, or a variation of it... It get's me through the day, what verse gets you through?
This is the day that the Lord has made; Let us rejoice and be glad in it.
Psalms 118:24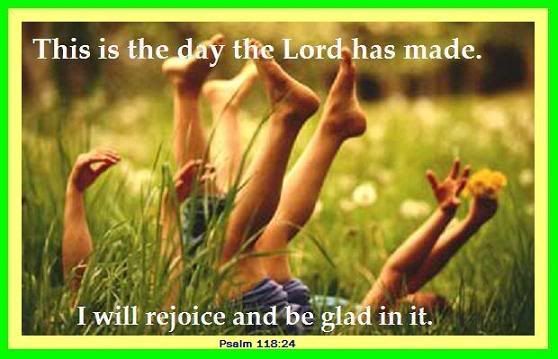 Please link up if you wish, and I will pray for you!
God Bless!
Amanda