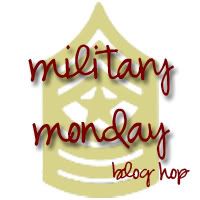 Alright, I know it's Sunday, but I'll be busy packing my husband up tomorrow for his next assignment. We had a very nice dinner with family this evening to let his family say good bye. We've given the girls the option to either come to the airport to say farewell or go to school... They haven't decided what they want to do yet, and that is ok... This never gets easier, not even for me.
Reminder that once I reach 100 followers I will be having a giveaway. I know it's a lot, but I have some real neat items that will be heading your way.
Enjoy hopping, Tuesday I'll be back with a special post for a very special 3 year old.
God Bless,
Amanda
**What have you done to pay it forward today?